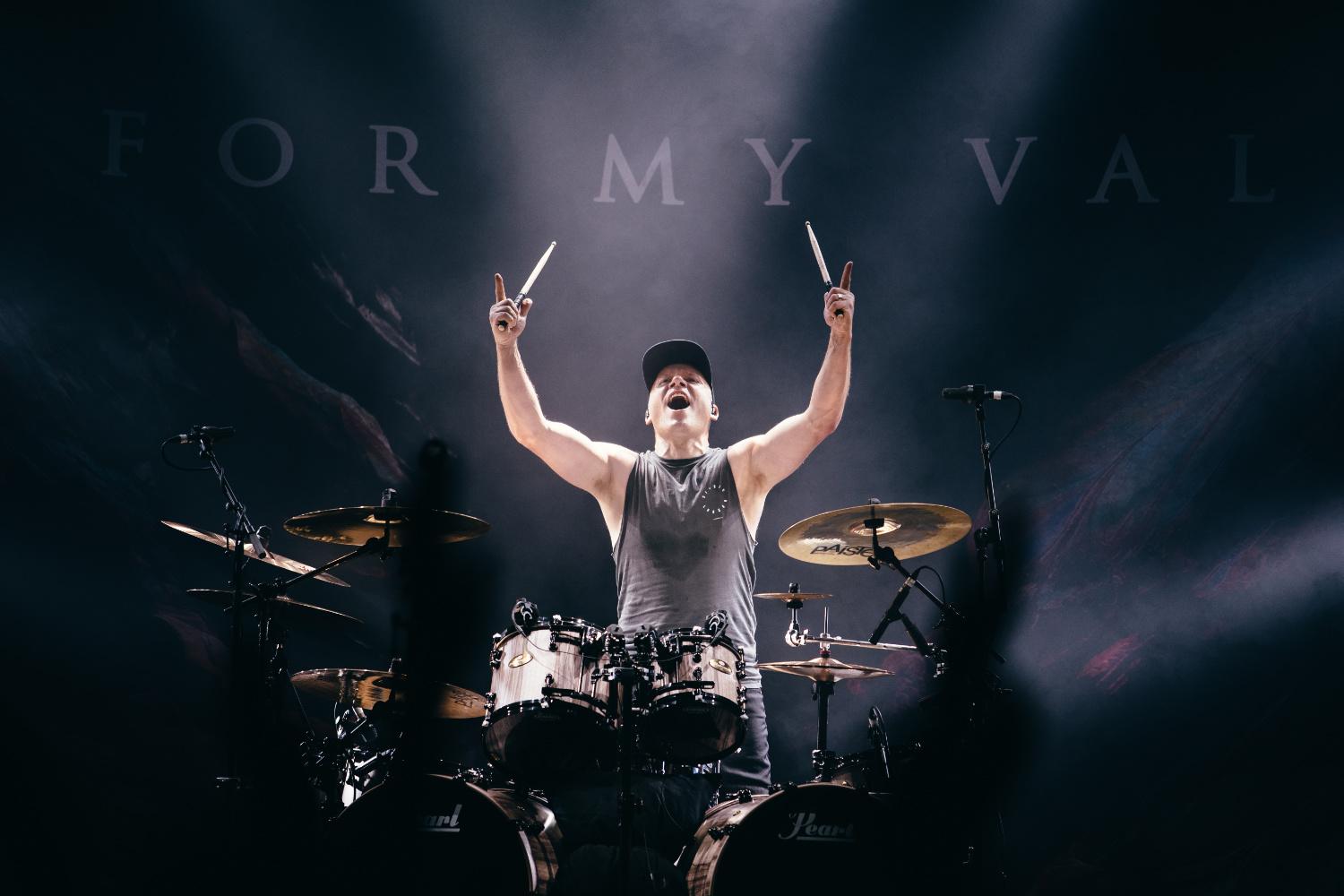 I've been recording drums remotely for all kinds of artists and styles for over ten years. From Rock, Metal, Drum and Bass, Country, Funk, Trap, Hip-hop, Pop and even Jazz! To new and established bands to big corporations such as Microsoft and Sony – the whole process works seamlessly and fast and clients get value for money from a high, end professional service.
If the sound or quality of musicianship isn't of the highest standard, there is no point in offering this service, which is why for my own pride I always deliver the best results I possibly can – SONICALLY and CREATIVELY. I love working with people, so don't be afraid to get in touch to discuss any projects you may need my drumming and input on.
How does it work?
Email me a rough stereo mix of your song and I will give you a quote. This is dependant on length and complexity but usually a quick conversation determines a price that works for both parties.
When the price is agreed, I will record and then file transfer, high quality drum tracks to you that suit your style whether its acoustic, percussive, or electronic. With communication via skype or email, altering fills and grooves is quick and easy to ensure you are 100% happy with your final drum tracks.
A typical Remote Drum Session includes:-
• Individual drum stems completely dry (kick, snare, toms, overheads, hats, room etc)
• Treated indivual drum stems with appropriate eq & compression applied to suit music style
• A stereo drum mix – treated to suit style of music for quick 'drop in and mix' purposes.
This is a collection of excerpts of remote drum sessions I have done for clients all over the world. There is a mixture of my own songs plus songs written by other composers for Xbox games, TV ads, singer songwriters, bands and various library music companies.
The mixes and style of playing obviously change to suit the artist and the methods I use for recording drums vary greatly from FAT Rock grooves to layered, orchestral, snare battalions to tribal, tom ensembles – whatever it takes to create the right atmosphere.